For remote access I use Screenconnect (Connectwise Control)

When I connect

You'll always know when I'm connected to a system, your desktop wallpaper (pictures) will disappear, and you will get a notification (and beep) saying



There's two modes that I can use:
Temporary

You can find the icon in the systray when it's running. You can choose exit anytime.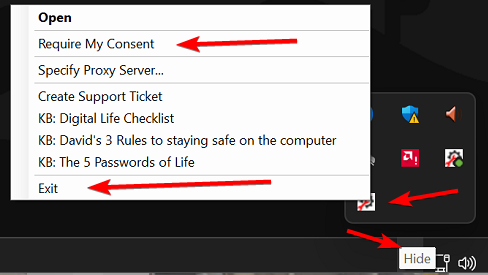 You can also enable the "Require My Consent" which will require you to hit a button for me to connect.
Save the .exe on your desktop so you can launch later if you regularly close it.

Permanent

You can set it so you need to click something so I can login (when it's checked)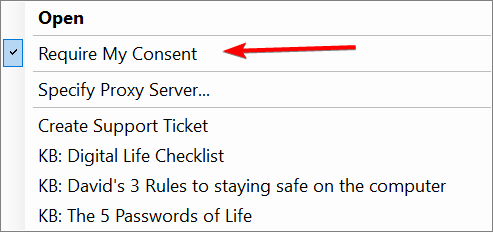 To remote it, just go into Installed Apps, and uninstall it